Event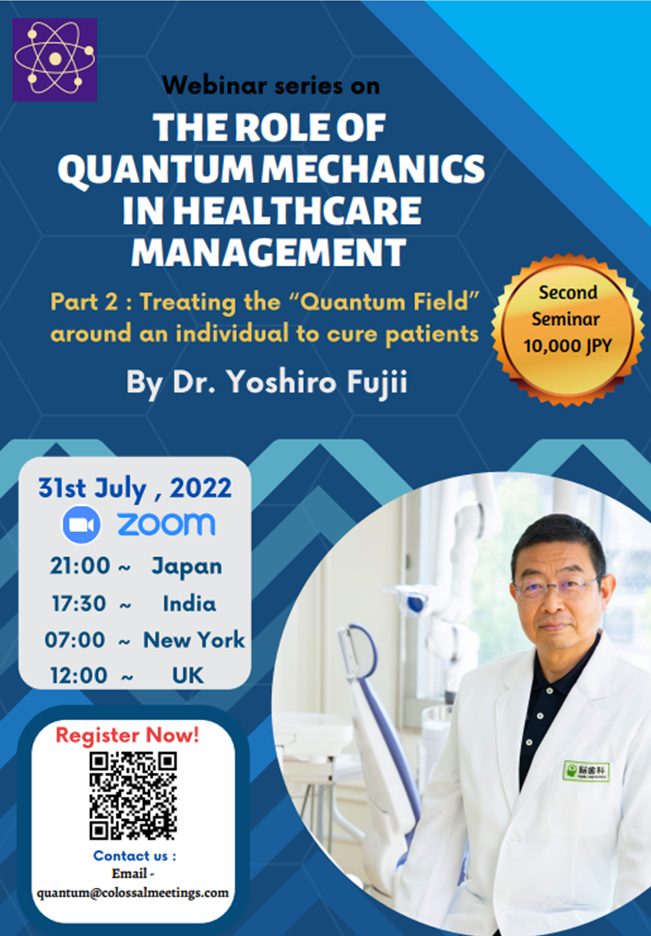 October 14, 2018 | KOBE, JAPAN
Fujii School / Trial Course
We stopped accepting applications because there is no more place available.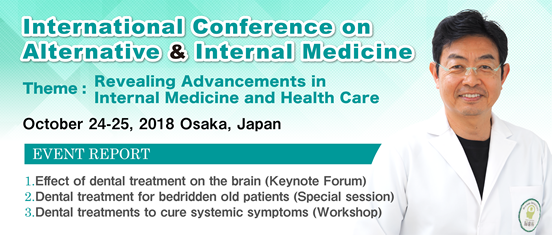 October 24 - 25, 2018 | OSAKA, JAPAN
International Conference onAlternative & Internal Medicine
Chairman / Keynote speech
More detail

November 05 - 06, 2018 | Prague, Czech Republic
International Conference on Holistic Dentistry and Dental Materials (IHDDM2018)
One Step Closer towards Providing Complete Dental Care
More detail
International Society lecture. In Osaka, Japan【July 23-24 2018】
International meeting on Traditioal and alternative medicine. Osaka Japan July 23-24, 2018
《Theme》
"The influence of peculiar electromagnetic waves emitted by substances on the human body. Do drugs work without absorbing into the body? Is EBM apropriate appproach?"

Lecture at Oxford 【June 30, Saturday】
International Healtch Congress Oxford
June 30, Satruday
Dental treatments improve the brain function disorder -from some of the patients' real cases as clinical evidences.
IHC 2018 Programme.pdf
JAPAN TIMES 【March 21, Friday】
Holistic Dentistry (Holistic Dental Treatment)
Western medicine has always been the mainstream of modern medicine, accomplishing remarkable advancements in knowledge and practice.However, the number of patients suffering chronic problems such as obstinate dermatitis, backache, stiff shoulders, migraine, chronic fatigue syndrome, etc. has been increasing.
In cases where the cause / symptom relationship is obvious, western medicine works very well, but when the cause and symptoms seem unrelated, eastern or holistic medicine could prove effective. Since medicine and dentistry are studied separately at university however, most medical practitioners and dentists are not aware of how dental problems can affect general health conditions. People who suffer from the above conditions and have been told the cause is uncertain, unknown or there is no way to treat them, visit our clinic from all over Japan. And in fact, 80% of them have shown improvements in their conditions.
Information Movies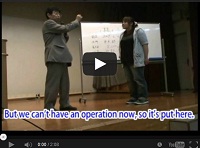 Unsteadiness by electro magnetic waves from a cellular phone.
Electromaganetic waves from cellar phone induces unsteadiness! Is this a suicide or an incident?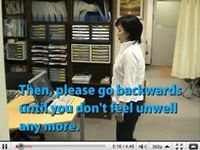 Unsteady and dizziness because of a dental implant.
Electromagnetic wave from personal computer induced electromagnetic wave hypersensitivity through a dental implant.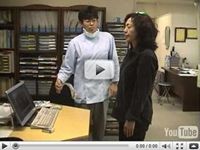 Dental treatment for dizziness and joint mobility disorder
Intractable lumbago was cured by dental treatment with
a matal onlay.